BOEING BOEING BY MARC CAMOLETTI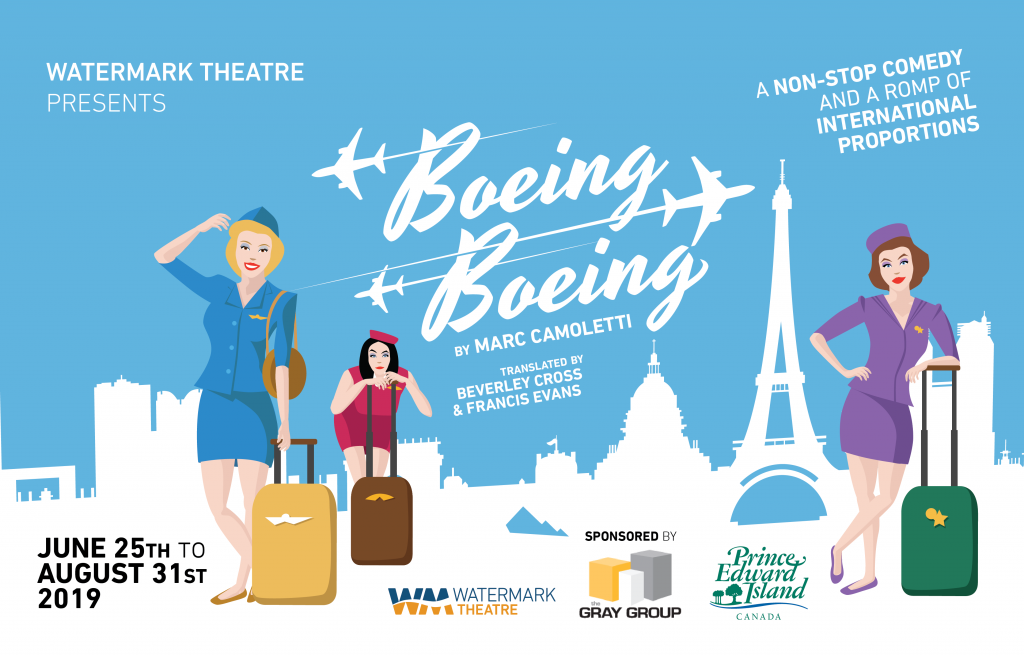 BOEING BOEING by Marc Camoletti
Translated by: Beverley Cross & Francis Evans
Fasten your seat belt for a non-stop ride that will take you up, up and away! Boeing Boeing is a riotous farce about a successful architect named Bernard who is juggling three flight attendant fiancées – an American, an Italian and a German. Unexpected schedule changes bring all three to Paris, and Bernard's apartment, at the same time. Bernard, his maid, and his visiting friend Robert must navigate the hilarious turbulence ahead. A non-stop comedy and a romp of international proportions.
"It's deliciously, deliriously innocent. Pure pleasure and unconditional bliss!"
– The New York Times
At the Watermark Theatre through next week. Some performances are sold out. Call soon!
PEI Professional Theatre Network
PEI Theatre is the Guild, Harbourfront Theatre,
Confederation Centre for the Arts,
Watermark Theatre, and the Victoria Playhouse